Prospecting is a challenging, often frustrating aspect of B2B sales. Sometimes, sales reps don't have the time or demeanor. For those who prospect, the effort put into lead generation takes away from deal closing.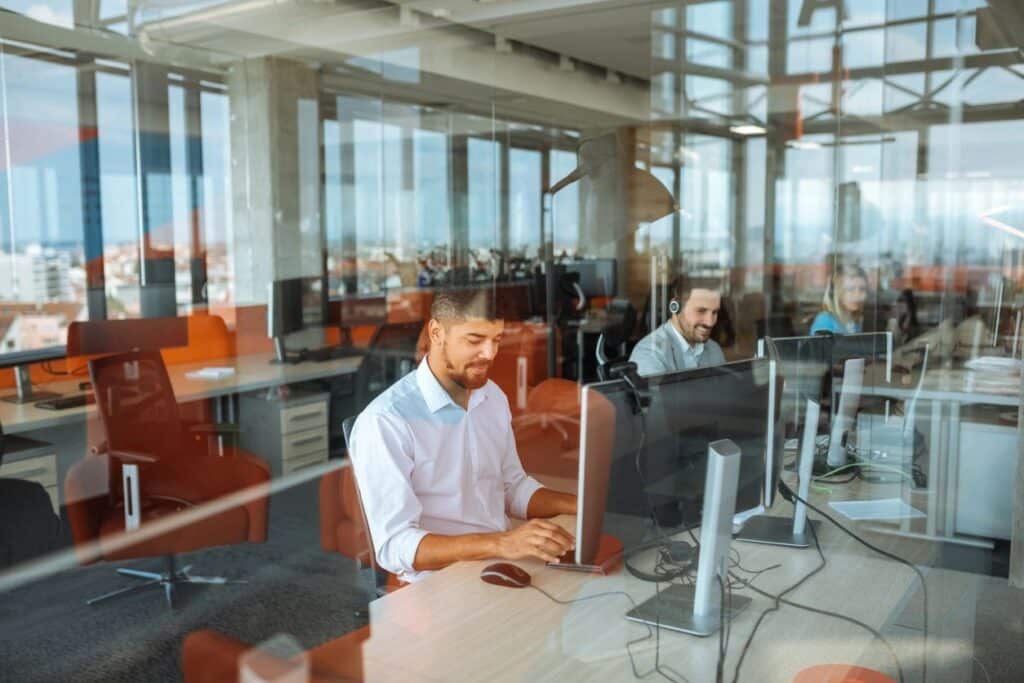 Instead of spreading salespeople too thin, possibly degrading both revenues and employee morale, companies in the industrial space can outsource sales and business development. At Factur, we're a big proponent of letting specialists take on time-consuming, lead generation tasks. Your team is free to focus on what they do best – building your client base.
Defining Outsourced Business Development
Outsourced business development refers to hiring an external organization or individual to assist in the growth and expansion of a company. Instead of handling all sales activities in-house, certain sales tasks are delegated to a third party.
Outsourcing business development is especially useful for smaller businesses. They might not have the time, skills, or resources to focus on business growth. By outsourcing, they can tap into specialized knowledge and databases, and benefit from the expertise of the outside provider.
Business development outsourcing lets companies get external help for growth, expand their market, and grab new opportunities, which allows them to focus on what they're best at.
What are the Advantages of Outsourced Business Development?
Making sales prospecting the responsibility of a third party is mutually beneficial. Your sales team can pay attention to high-value clients instead of chasing dead ends. The prospecting agency usually has the industry connections, tools, and time needed to create a steady stream of sales opportunities.
There are other advantages of outsourcing sales prospecting. Examples include:
Finding More Prospects
Partnering with an agency is a great way to reach a larger audience and generate more leads. Business development firms have extensive databases of possible clients and skilled teams trained to find quality leads.
Exploring New Opportunities
Outsourcing prospecting gives your business the ability to target new audience segments or new markets altogether with a nuanced approach.
Saving Money
Outsourcing prospecting gives your business the ability to target new audience segments or new markets altogether with a nuanced approach.
When you hire an outside prospecting company, they're dedicated to connecting with new industrial targets who likely haven't heard of your business. Every conversation, voicemail, and email they leave is a branded touchpoint.
The Industrial Sales Prospecting Leader
The Industrial sector isn't like other markets. Company leaders can sense when your salesperson is new or uncomfortable with prospecting. Any lack of poise gives the impression that your company lacks knowledge or is unprofessional.
That's why industry product or service providers turn to Factur for sales prospecting services. We leverage proprietary data and hyper-niche marketing processes to find quality leads for industrial clients.
A highly trained, top-notch hunter from our team goes to work on your behalf. They use a database of known decision-makers to target prospective customers. Introductory calls take place, and needs are qualified. As a result, you get reliable, actionable quotes.
Whether you supply raw materials or build complex assemblies, our outsourced business development services can benefit your industrial operation.